The code for my kernel, written on Kaggle can be found here: https://github.com/LucidLefo/retinopathy-fastai-basic/blob/master/diabetic-retinopath-fastai.ipynb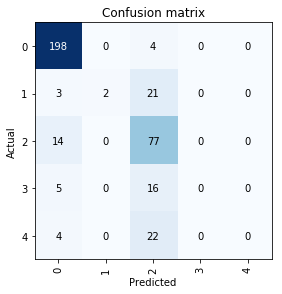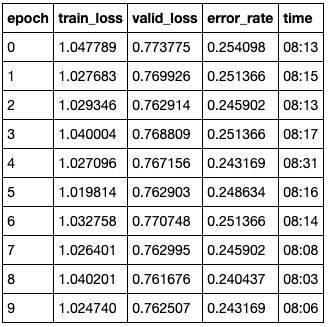 This is part of the diabetic retinopathy competition on Kaggle, where I wanted to use what I learned from the resources here to do something with the fastai library. For some reason, even though the classes go from 0-4, as per the data, it seems to only be using 0 and 2. It shouldn't be an issue with the accuracy, as to me it was satisfactory, ending up with ~75% accuracy.
So, what am I doing wrong here?
Thank you so much!