Hey!
So I'm trying to train a model to interpret CAPTCHA codes, and this is my first attempt at working with the lessons taught in lecture 1. I managed to set up the ImageDataBunch and the learner successfully, but as I try training the data, it just shows #na# in most of the read-out columns. (such as error_rate/accuracy)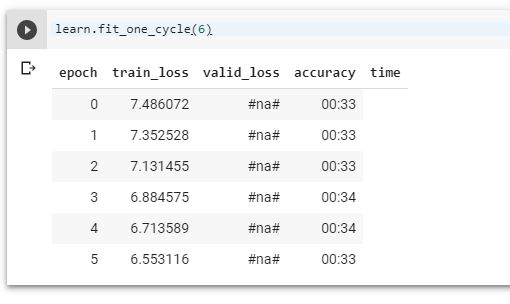 I capping the max learning rate, and that caused the "train loss" to actually increase.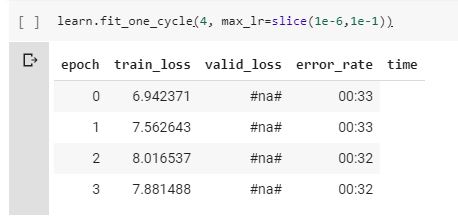 Here's the learning rate curve:

I would appreciate any help on this one. Thanks!