Hi Everyone,
I have images from a dataset which consists of used clothes looking like below:

![581147844|198x264]label:3/4 sleeves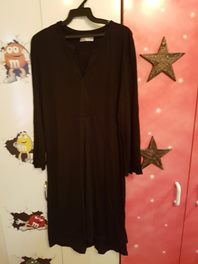 label: full sleeves
There are 4 classes (sleeveless, half sleeves, 3/4 sleeves and full sleeves). Using a pretrained resnet34 and the methodology described by @jeremy in the earlier lessons of part 1, I am unable to get a decent model, mainly due to the following issues (I think):
The confusion matrix shows that the model is confused between 3/4 sleeves and full sleeves. And, as we can see from the images, these two classes are hard to discriminate.

There are only 500 training images per class.
Does anyone have any inputs on how to deal with such a dataset?