I'm currently on chapter 5 on google colab, was working through the textbook this morning and Untar_data was working fine.
Just booted it back up and was getting this error: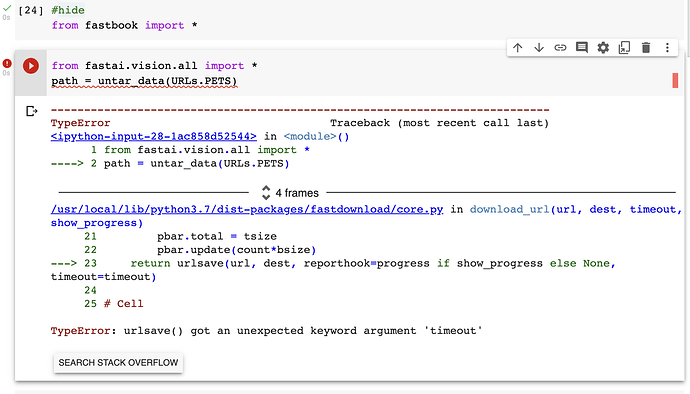 When I type in urlsave??, I get this (doesn't have a timeout keyword arg)
However, looking at the fastcore/net.py in github, it does have a timeout keyword arg:

Is the issue with colab not being up to date with fastai fastcore? any way to update fastai on colab?