Hello All!
I am trying to get good accuracy in classification problem of entirely new kind of Dataset. The dataset contains tearing artifact(Click here to know more) in one of the folders.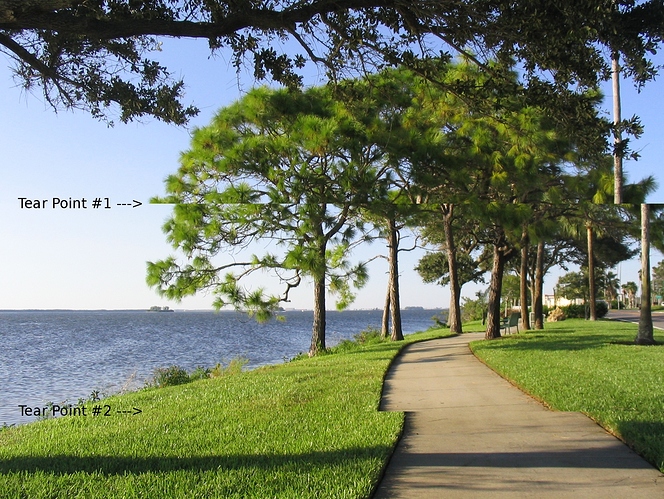 The above is an example of 'Tearing artifact'. The artifact occurs when the video feed to the device is not in sync with the display's refresh rate.
I am trying to create a classifier which detects whether the image contains tearing or not.So there are 2 classes. One class contains 'tearing' images. Other class contains 'Non-tearing' images. I have followed the best practices taught in Lesson 1 and 2(Resnet50 and finetuning), but I am not able to push the error rate beyond 19%. And the 'false positives' and 'false negatives' are quite a lot.
Does anybody have any suggestions for this? It will be of great help for me!