This is something that's come up a lot in Lecture 2. It is constantly said that training_loss > validation_loss = bad. Yet, throughout the lecture - training_loss is always larger than validation_loss! Even in the teddy bear example, this comes up. You can see it on the official course-v3 notebook for Lesson 2 here under the "Train model" heading.
I looked at the FastAI library and realized dropout was on for training but off during the validation phase. Okay! So, I turn off dropout by doing:
learn = cnn_learner(data, models.resnet34, metrics=error_rate, ps=0)

But, now I get a very different result using the same teddy bear example.
Here are my results w/ dropout on.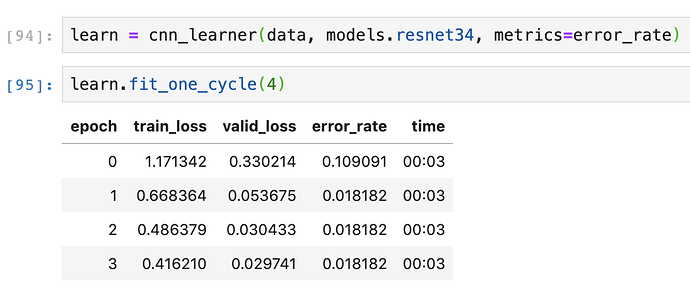 Here are my results w/ dropout off:


Even with dropout off, validation loss gets tiny as the training loss stays large.
Whats going on?