Hey guys,
Me and @shgidi are trying to apply the Tiramisu for background removal. After training it with CamVid and with 20K images of people only images from COCO, we realized the Tiramisu accuracy for people (i.e: = pedestrian + cyclists…) is not too good (see original Tiramisu paper)
We're also trying to apply FCN, but it's not looking too promising either.
Any suggestions for architectures and training methods that might suit background removal?
Comparing to this Deep Matting paper I am not sure why the Tiramisu is not performing as well as that, since it looks much more advanced in terms of architecture and bigger.
Has anyone taken a shot in trying to implement Mask-RCNN ?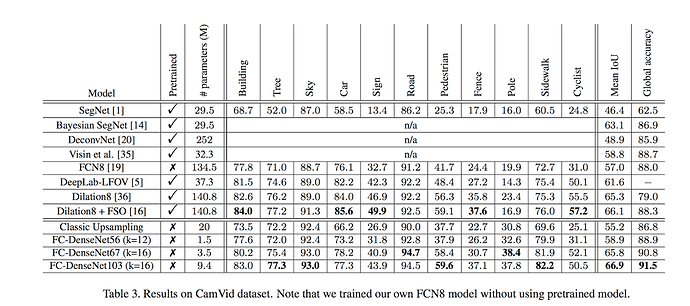 Thanks,
Alon