I'm trying to training a super resolution network following the tutorial here: https://github.com/fastai/courses/blob/master/deeplearning2/neural-sr.ipynb
However, after training for half day, the predicted result looks like random noise images and the content loss decrease are almost flat.
The input image is:

The noised image looks like this:

And when I inspect each channel in RGB, however, it looks like it is working. The details and edges are somehow recovered:
R channel: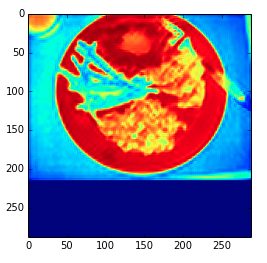 the B and G channel looks just like R channel.
So my question is, what could the possible reason be? Or is it just a normal thing that indicate I should continue training?
If I should just continue training, then how could I continue decease the loss? Currently the loss doesn't seems going down anymore. I'm using adam and the learning rate is already at 1e-4.