I'm doing a multi-label prediction project with Pizza Slices. My ultimate goal is to make a GAN-powered app that lets you design the "perfect pizza" slice by clicking buttons to add toppings. This is a first go with using the multi-label classification task like the planet notebook.
My dataset is pretty tiny (only 167 images total).
The potential labels are:
mozzarella_cheese
tomato_sauce
pepperoni
peppers
sausage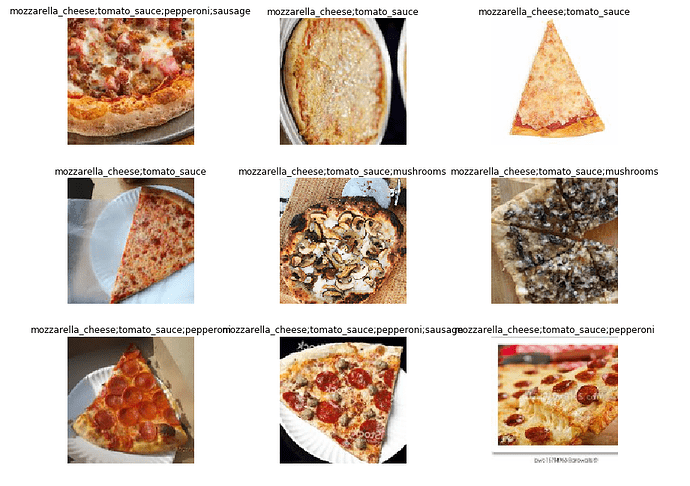 82% accuracy after some initial fine-tuning.

I'm not sure how to do the most_confused or confusion_matrix with this task. I would love some advice!! Thank you.