Hi everyone!
I want to share with you a project in which I have been working last weeks. It is a Mushroom identifier web app (based on Shubham Kumar repo) that uses a resnet34 model to make the predictions.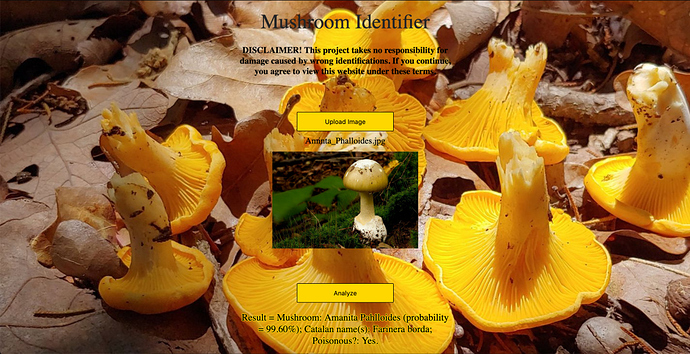 The dataset has about 8000 images of 43 mushroom classes, and the achieved accuracy of the model is ~90.4%. I think it's quite a good value taking into account the difficulty of image recognition for mushrooms. The majority of the most confused mushrooms would probably not be correctly identified by expert mushroom hunters based in a single image!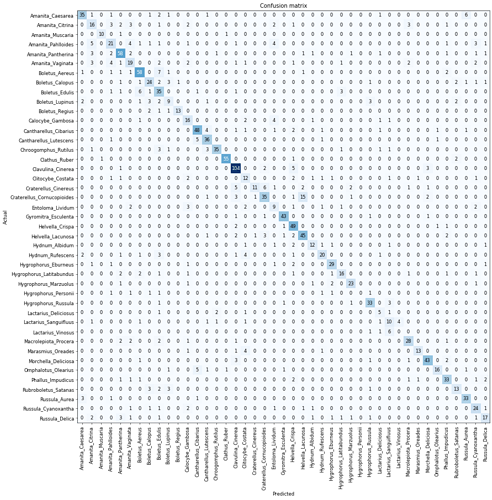 Here is the url to the web app:
https://mushroom-identifier.onrender.com/
When showing the results, I would like to show which are the mushroom classes that use to be confused by the predicted class, but I didn't found a way to do it.
If you have any suggestion, comment or doubt about the project I will be happy to hear you!
Cheers,
Jordi