Hi, I'm the creator of Salamander. Salamander is less than half AWS' on-demand price; it comes with fastai 1.0.0, cuda & pytorch pre-installed; after signing up it takes less than a minute to create a server with everything you need for this course.
To get started visit Salamander & sign up:
Accept the cuDNN license and everything in our acknowledgements section; click "Launch Server".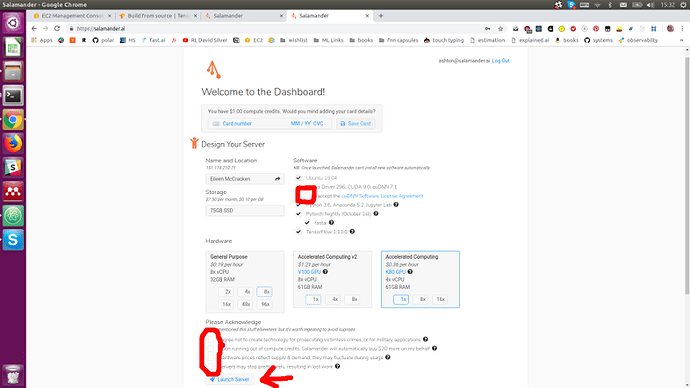 Wait a minute for your instance to start and click "Jupyter Lab". Make sure to select the "fastai" kernel after opening a notebook. That's it!
Before the course starts I'm hoping to make AWS credits usable on Salamander (you'll be able to redeem 75% of their value) & make the links configurable, so for example, you could make "jupyter notebook" the default.
If you have any questions specific to using Salamander, either generally, or for this course I'm more than happy to help (reply here or email support@salamander.ai)