Hi everyone! This is my first post here so I apologize if I'm asking this wrongly in some way.
I'm in Chapter 2 of the book, trying to follow along with the bears example. I've signed up for a Microsoft Azure account and am getting my API key(s) from their webpage that looks like this: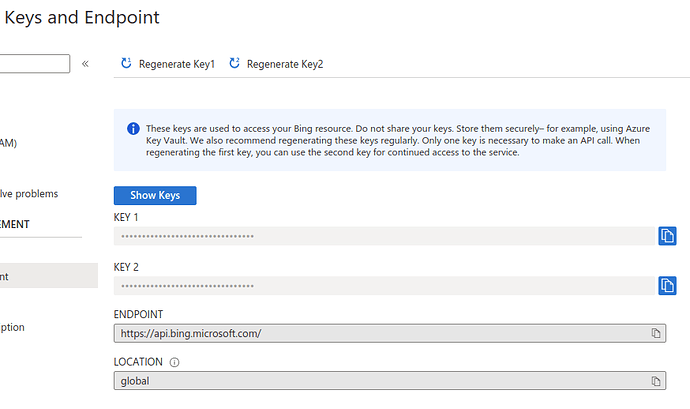 I've tried replacing the 'XXX' in the first cell under "Gathering Data" with either one of my keys, and while the key variable does seem to be set properly, I see this as the contents of ims after running the cell that uses search_images_bing and results.attrgot:
(#150) [None,None,None,None,None,None,None,None,None,None...]

I can confirm by running filter(lambda x: x, ims) that this list is all None.
The same issue occurs whether I try this in Paperspace or on my local Ubuntu machine. How can I resolve this? Or should I try a different image search service instead of Bing?