Hi,
I m using Pascal notebook for detecting Sorghum head.
So far, I m able to run the notebook.
I m facing few challenges,
Too many bbox detected. I was able to reduce the no of bbox by playing with the detection threshold. I increased the detection threshold to 0.7
bbox size is very big. Small head is detected with large bbox.
Input image is of diff size. width varies between 250 to 400 px and height varies between 1000 to 1500 px. My current implementation just crops the images randomly and does training over it. I m thinking to resize all images to 128, 256, 512 and train accordingly.
See original vs validation with a detection threshold of 0.7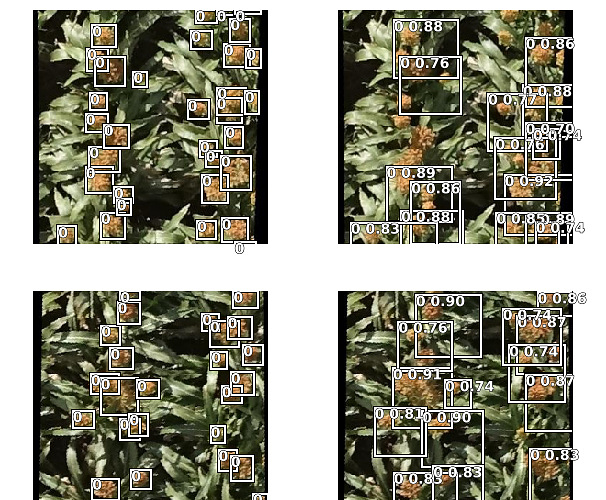 Any ideas/help on all three pts is appreciated.
if anyone is willing to join the competition, ping me.