Hello,
I m reading the fastai book. I have a question about the table in page 199: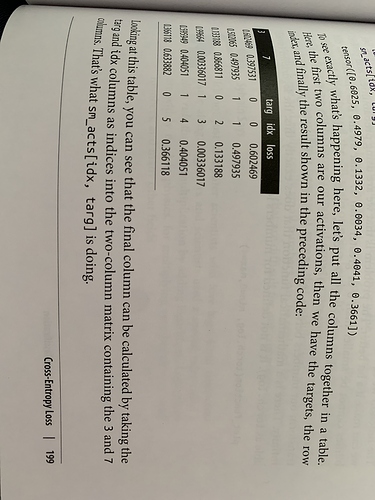 I don t understand the results for the losses. I would have taken loss=1-(softmax value of the correct class) instead of loss=the solftmax value of the correct class.
As it is written, if we have a perfect prediction, we also will have a higher loss value. Shouldn t it be the opposite ?!
I guess I missed something but can t figure out what. Can someone please clarify ?
Thanks