Hi all,
First post on this forum. I've binge-watched the 7 lessons, and I'm very curious about this technology. I'm an engineer from background, and know my way around programming, and industrial automating so I hope to upgrade my knowlegde hugely.
For working thru the Part 1 course, I would like to recognize parallel edges of regions. Ultimately I would like to work towards determining the rotation and position of the shape too. Since I have no data and needing something that touches on my background to play around with, I decided to write a notebook creating data in the first place, and saving relevant info to a labels file.
My data is a rectangular-ish region, with a label "has_parallel_sides" when the longest sides are within a certain threshold (2 degrees). I can create as much images as I would like and have experimented with 4000 images, and 16000 images.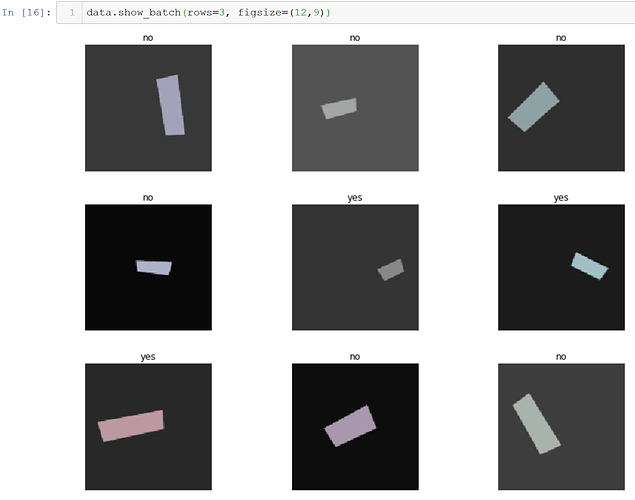 Biggest pitfall would be doing everything at once, so I would like to focus first at predicting if the longest sides are parallel.
Setting up and picking stuff from the various lessons I get some unexpected results training the model. I think I'm doing something wrong. My learning rate finder shows this graph: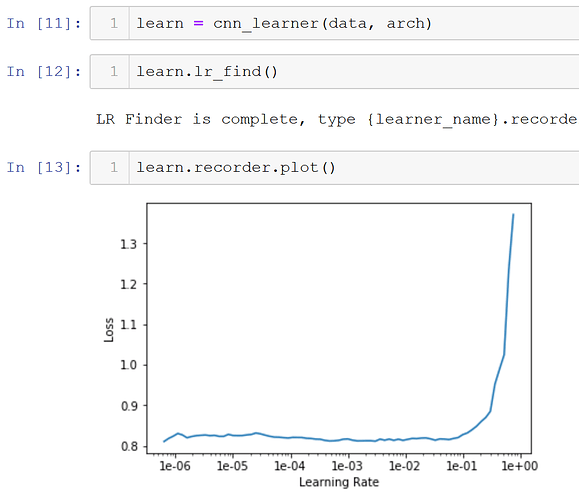 And then, training the model, the losses vary wildly.
I have not used a pre-trained model since I thought that these shapes have nothing to do with cats and dogs, cars and busses. Did I make a wrong assumption?
Any pointers (to lessons or terminology) would be appreciated.
For those interested, The notebook for creating the data, as well as my experimenting notebook are in a branch on my fork of the course-v3. https://github.com/luminize/course-v3/commits/part1-project
creating the data:
https://github.com/luminize/course-v3/blob/part1-project/nbs/dl1/creating-learning-data.ipynb
my notebook:
https://github.com/luminize/course-v3/blob/part1-project/nbs/dl1/parallel-shapes.ipynb
Thanks,
Best,
Bas