Hi I am having an issue with a project that I am working on. I am creating a model to predict the best search pattern based on a particular flight path.
The problem that I am hitting is that no matter how much data I give, or what features I change I seem to be getting the same results every time I train.
Firstly the model improves over 2 epochs (sometimes 3)
Then the model heavily overtrains from 2 epochs onwards with the training loss reducing rapidly and the validation loss increasing rapidly.
I have tried variations of learning rate and weight decay but I seem to always get the same results.
Here is an example of 5 epochs: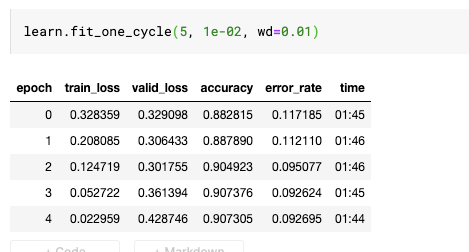 This is the lr_find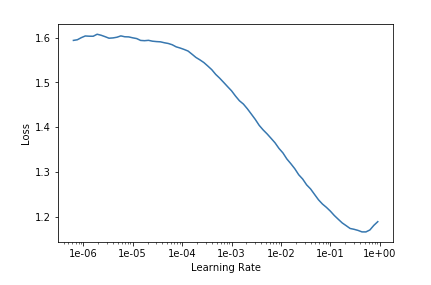 In this example I am using approx 820,000 data points but I have done the same tests with about 2.4 million with the same results.
Any thoughts would be much appreciated.