Hi,
I am trying to fit an RNN on a dataset which predicts whether a user going to buy a premium membership (or some other objective) given customer's sequence of activity.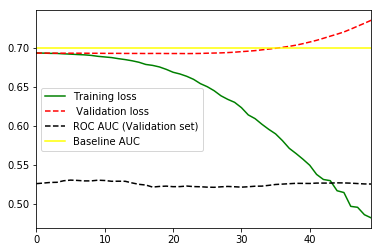 It looks like my data starts overfitting quickly, after a couple of epochs. I have tried few of the following things:-
increased batch_size
decreased size of embedding and RNN layer (to reduce complexity)
changed the learning rate
Remove bidirectionality in RNN layer.
Dropout layer [Edited later]
What else can I try?
PS: I am using very basic keras code to build this model.