Hey guys! Excited to introduce and announce a new widget for Colab-users! (I will port this over to ipywidgets soon) I set myself a challenge to learn how to use Colab's new widgets, as we still can't use ImageCleaner (my next tackle). One related issue on the forum was a discussion about finding the images that two particular classes. As such, I made a widget that will show what two particular classes were missed in an image class!

Example use, the pet's notebook.
We input in our ClassificationInterpretation object, the number of photos we want to see, along with two classes.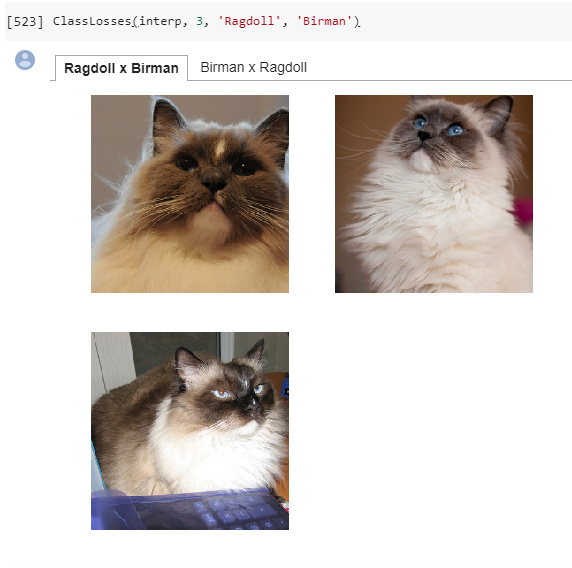 Here we have two tabs that will show us Ragdoll when it was actually a Birman, and the other shows us the vice-versa! These images are sorted as they are found in the top_losses, so the most wrong will be your first image!
Current next plans:
Get it working on non-colab
Support more than 2 classes
ImageCleaner for Colab
Let me know how it goes, and if anyone finds any problems, any suggestions for improvement!!!