Questions:
I have come up with some problems of my codes.
I upload my dataset to the google cloud drive and mount it with colab.


My dataset is in this structure: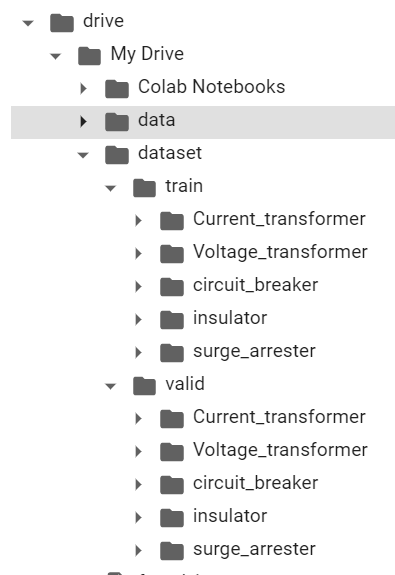 and I add the path to the data by using this code:

However, when I try to load the data with the model, mistakes happen:

What should I do to get through it ?
Thanks.