I am trying to apply Lesson 06 on an external data.
I need to figure out how to interpret what I see in the show_results and correlate it with the findings on accuracy_multi.
Here is my learner, loss and accuracies: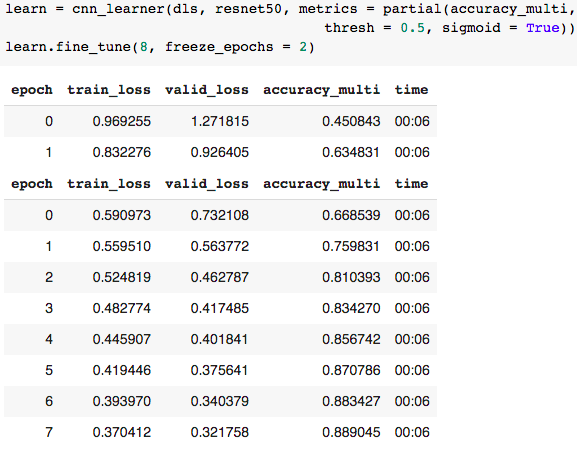 And here are the visual results: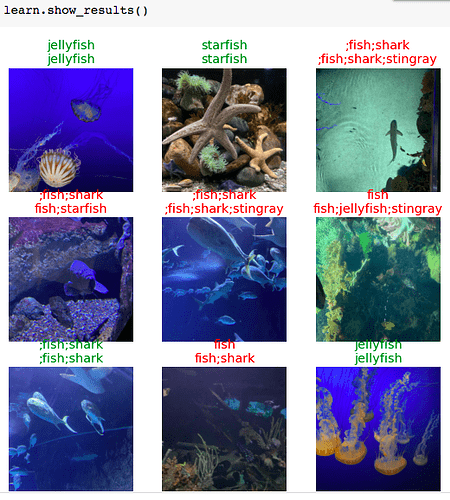 Questions:
I understand from the binary_cross_entropy section in the lesson that each label in each image undergoes the metric process.
The accuracy was good at more than 80% based on the learner. But when I check out the show_results, I see a lot of misclassifications.
What I need answered to close the loop is: what does the accuracy_multi in the learner reflect? Is it the accuracy per image - ie, that all the target objects are predicted? Or is it per label, regardless of the image?
In the show_results, what do the labels represent? Is the top label the target, and the bottom - the predicted?
Thank you!
Maria