This is my first post in the forum and I hope this is the correct place to ask this.
I'm following the structured data predictors as shown as lesson 4 to do the kaggle competition of housing prices(link).
When trying to find the learning rate, the lr_find() function is stuck on 0% and the learn.sched() function is plotting an empty plot.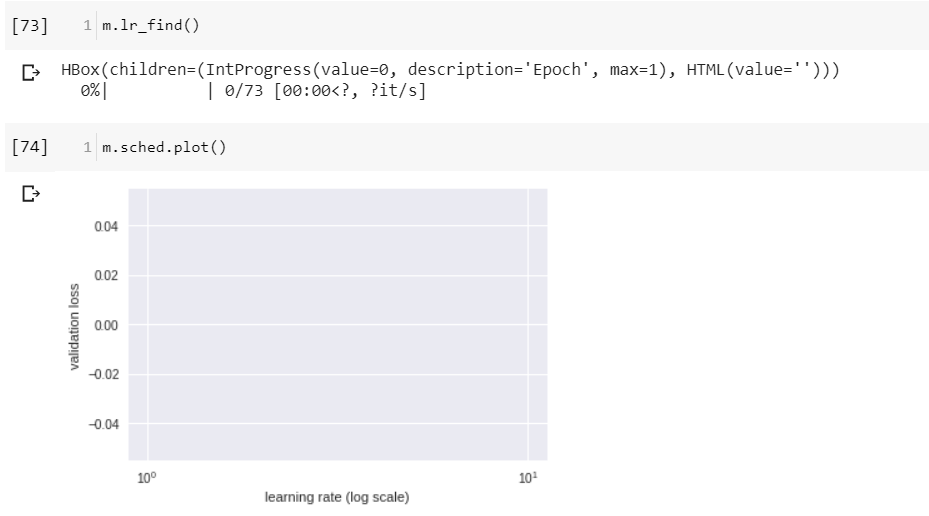 For reference, my entire notebook is uploaded here,
https://colab.research.google.com/gist/driptaroop/3282f7c647ccf935c87e9ae8e67424dc/housing.ipynb
Can someone please clarify me on what am I missing or doing wrong! Thank you.