This is amazing
I counted 203 different locations around the world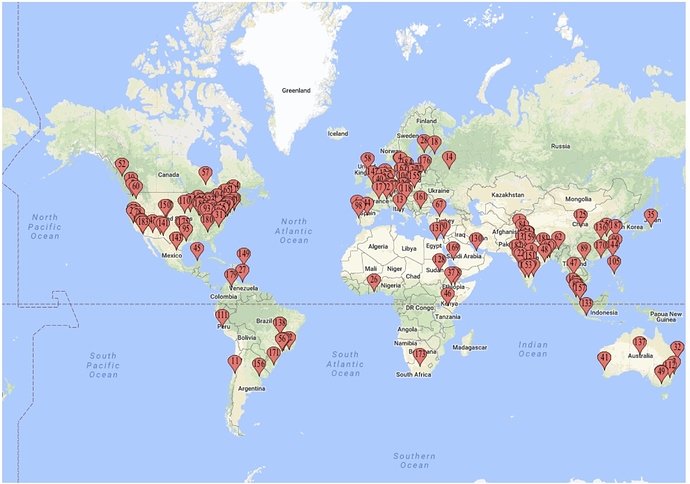 Rachel and Jeremy
Thanks for this great opportunity!!!
Great!!! So excited for today's workshop!!
Very nice! I see you're from Houston - I hope the floods didn't impact you. Rachel is from Galveston, just across from Houston, so we have many friends and family there
I'm getting complaints on Twitter about New Zealand missing! As an Australian, of course, I don't care at all - but just thought I'd pass it along…
That reminds me of this clip from Flight of the Conchords:

Aziz Ansari!
If you ever drop by Houston let us know! Would love to discuss someone speaking at AIG's Women in Tech group. Also get you dinner as a thank you for these great courses.
We have the Houston Data Science meet ups and we get together once a month to discuss Data Science projects from scratch.
Houston Data Science Meetup
Everyone is welcome there.
New Zealand being missing from maps is a core pillar of our national security strategy - no-one can invade if they can't find us.
Many thanks @bhollan