Hi, I apologize if my question is unclear/silly, I am new in fastai.
I am currently doing a sentiment analysis. After creating a language
model on my train & test set, I created a classification model using TextClasDataBunch. However, when I run data_clas.show_batch(), it returns a tokenized and numericalized text. I understand that this is what I am supposed to have in order to train my classification model, but as the model shows really poor results after training several epochs ( +/- 58% accuracy), I started to doubt that I have done something wrong.
(my results)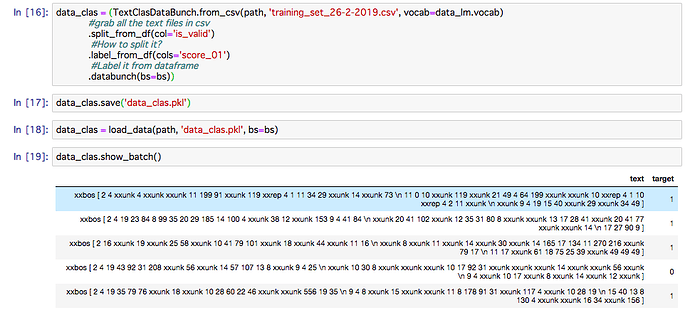 (Jeremy's results)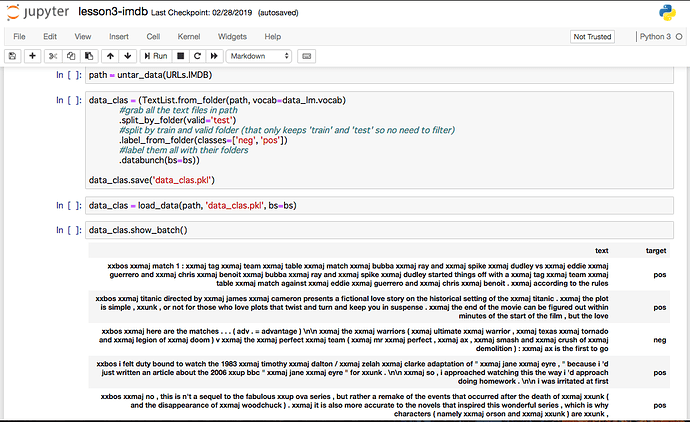 As it can be seen in the picture, data_clas.show_batch() returns different results from what Jeremy had in class, (tokenized but not numericalized ) I would like to make sure if this is what is causing me trouble to train my model.
I would appreciate any helps, thank you!