Hello everyone.
I've been testing FastAI against a research paper. It's performing well, but as I was tweaking the learn rate I got the curve going backwards. I'm not quite sure what to do.
Here is where I started: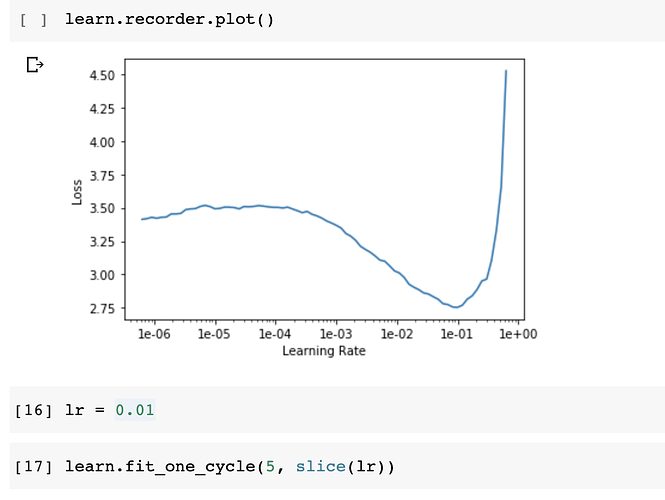 This is what I ended up with: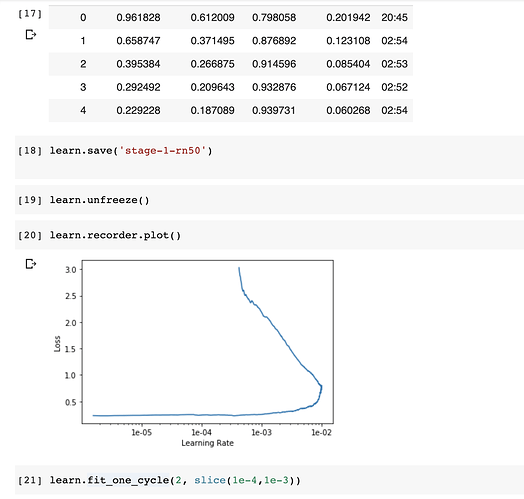 As you can see on line 20 learn rate is going forwards than back. I've not really run into that before. Any advice? Am I slicing this incorrectly?
Thank you!
Charlie