HI there,
I was able to create and export a model to predict positive/negatives reviews.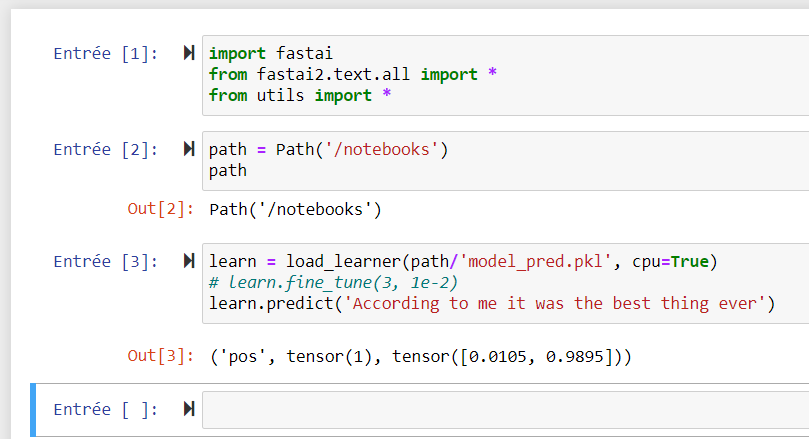 Now I would like to use the same model to classify all observations on a .csv as "negatives" or "posivites". The cvs look like this:

Is it possible to use fastai to create a fourth colum with the label corresponding to each observation?
I would really appreciate any guidance to start, because my fisrt try was: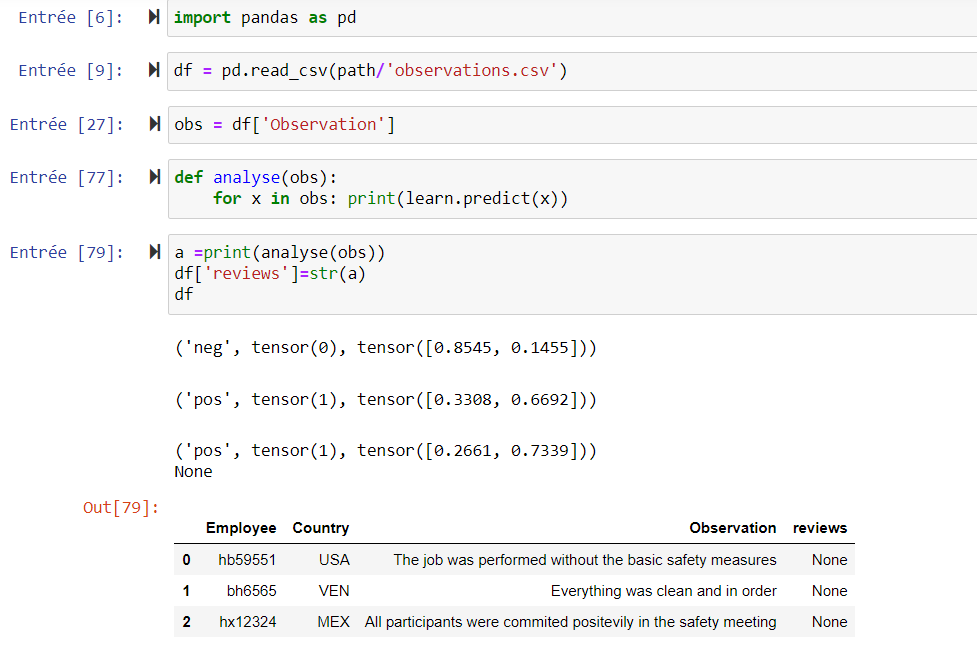 and it did not work