In this lesson we had a model trying to predict ratings for movies. And the upper bound for the Sigmoid was passed as 5.5, and not 5.
So, this 5.5 intrigued me and I was glad that someone asked about it. About this Jeremy gave the answer that since the Sigmoid only reaches the upper bound at infinity, it would be better to pass it 5.5, since that way it could more easily predict a 5.
Well, I found this answer to be reasonable, but it also made me skeptical. So I went to check and I had better results setting it to 5, not 5.5.
To make sure it was not a fluke, o ran it 10 times each, and had the same result. 5 was better.
Of course it could be a property of that specific model, so I rerun this test for all of the models presented in this lesson (all of the versions of the same model, more correctly saying), and had this result: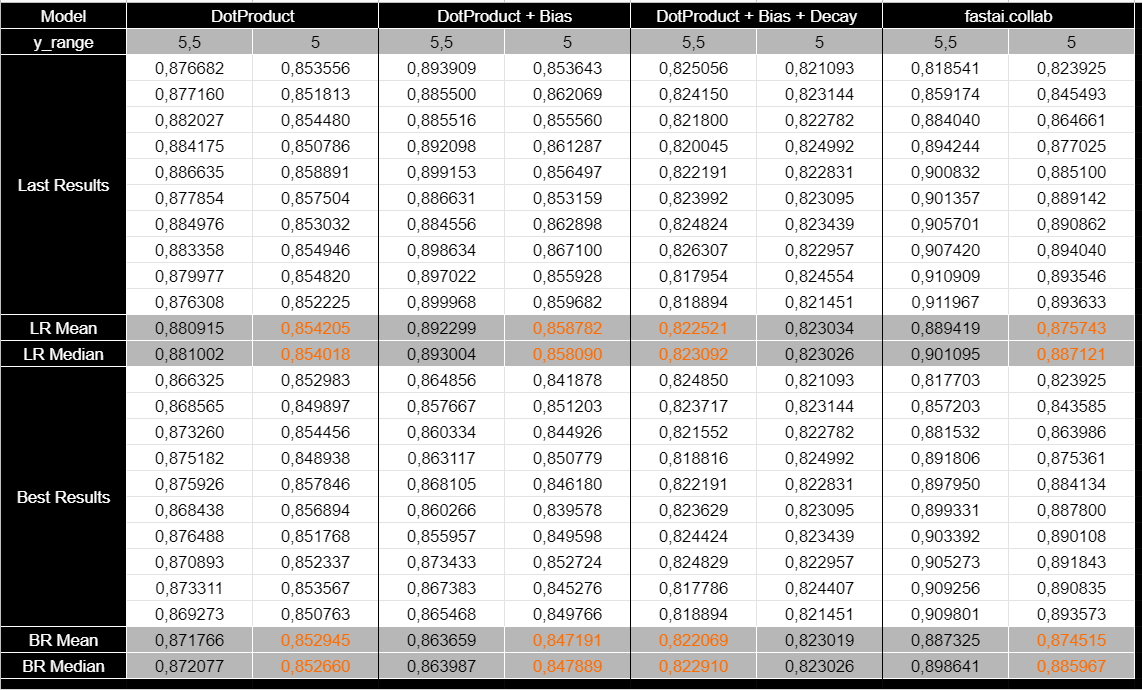 Except for the DotProduct model with both decay and bias, the 5 scored better in general, and even in this one it was pretty close (and it did a lot better sometimes).
So do this mean that 5 is better than 5.5, at least for this model in general, and Jeremy made a mistake? Or is this specific version, more complete overall, the best criteria?