Hello,
I am trying to run the lesson 1 notebook with Kaggle's MNIST data, but having some problems understanding how to use ImageClassifierData with the dataset (or maybe I should approach this differently?
).
The data is provided in a CSV format, in a way that the pixel values of the 28x28 images are on a single line in 784 columns. In the examples we used in lesson 1 & 2 the input was .jpg files.
The input data looks like the following - the correct label [number between 0-9] is in the second column:


I am able to make the pictures visible by running the following (after removing the label column)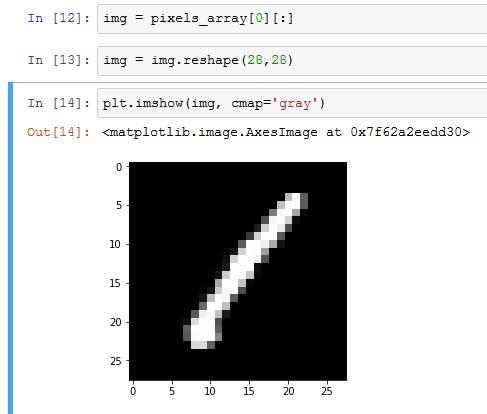 However, what should I do to get the data into the appropriate format (including handling the column with the correct label), so that I could afterwards run the following?
arch=resnet34
learn = ConvLearner.pretrained(arch, data, precompute=True)
learn.fit(0.01, 3)

Any help would be highly appreciated
!
Antti