Below I train my model
The train is pretty unstable and the validation loss goes high and then low again but generally I assume my model overfits. Pay no attention to price_accuracy since even if my model overfits for an uknown reason the accuracy of this class goes up .The problem has 3 more classes (I do seperate tests with every single class ) where when the overfits starts the accuracy of the class will not increase .So i think this behaviour is class specific.
But what I dont't understand is does it really overfits (it s my assumption) ? (in which epoch??) or it s just the train that looks pretty unstable and maybe i have to rethink about my network architecture?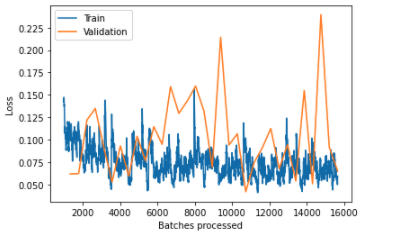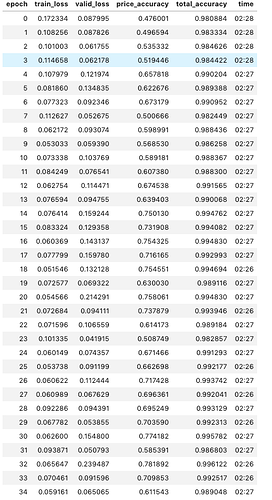 P.S the problem is an object detection problem with 2 classes (price + background) .The bounding boxes are fixed (99 background + 1 price) so my network uses (after vgg16) some convolution and roi_pool to classify the boxes . I also use a 1/100 weight in CrossEntropy loss to balance the classes .Thus the total_accuracy of 98-99% is not good at all if the price accuracy is low