Hi,
I wonder if I should add something in my code to use "better" or "more" my GPU (if it is possible)
This is screenshot of nivida-smi and nivida-smi dmon while running from a notebook a learner.get_preds on a bunch of 70K images. Isn't there too many "0" values ? It looks like the script is not using full power of the GPU. Or is it?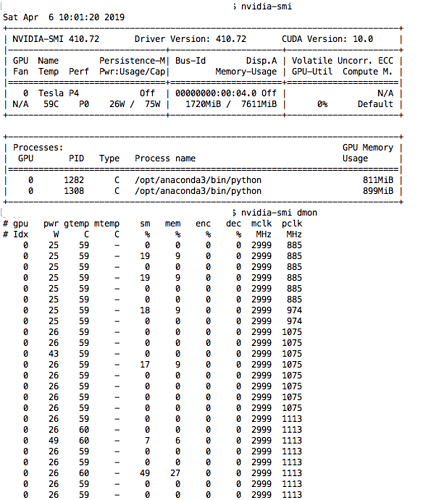 Any feedback would be welcome
Thank you
K.