Before: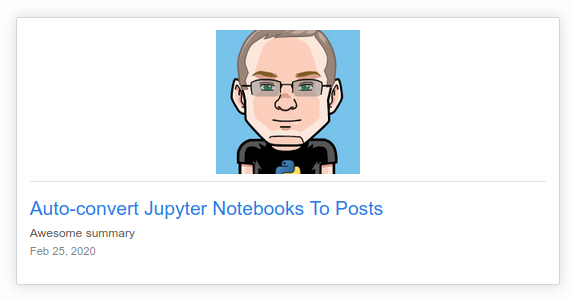 After:

I like "after" better.
This can be further improved with clipped background-image trickery (so banner type images do not look strange), but it is a start.
There is another path to upgrading: Updating the fastpages Template
While the longish description makes it seem hard, it's actually quite easy (more so if you're versed in git), and IMHO easier than rebooting the whole template.