Greeting!
I`ve uploaded several notebooks on my repos.
Everything shows fine on my website, except the one included folium map.
When I tried to show the map html through IPython.display.HTML
HTML('./html/downtown_map.html')

My contents shows like this,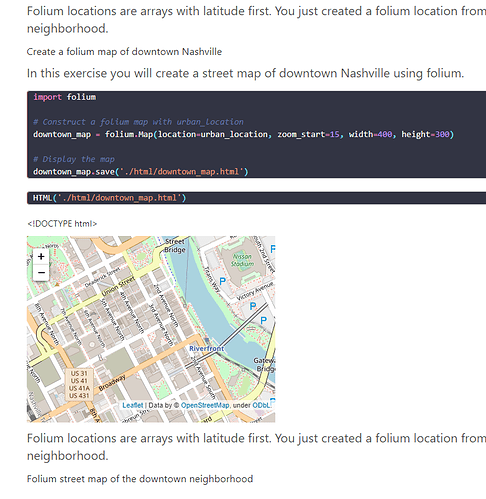 I think that embedding html file in notebook breaks the contents structure view.
Fine one shows like this,

my notebook is here : link
and website is here : link
Anyone faced this problem?
Thanks in advance.