Hi,
Am trying to download all the 3 types (grizzly,black,teddy) of Bear images into path, using DuckDuckGo.
And the code runs fine without any errors.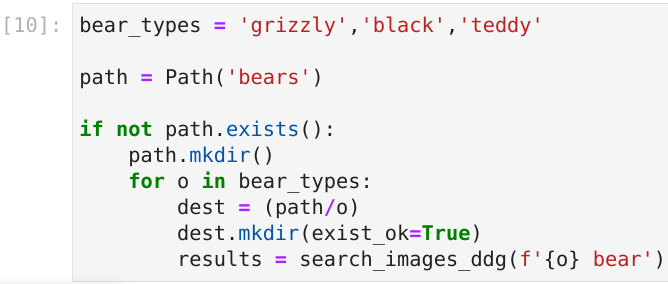 But when I try to confirm the same - it seems no images were downloaded.


Can anyone please guide where am going wrong!!
Truly appreciate the help!!
Thanx!