While trying to adapt the Rossman notebook for the Corporación dataset, I have run into some issues. Rossman runs fine but the fit for Corporacion is not working (even tried reducing features to 5).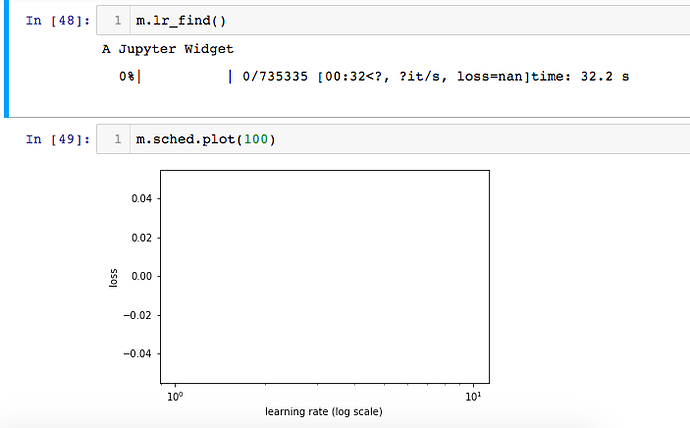 Does anyone have an idea where I might be going wrong?
I have tried going back into the Rossman code, and I suspect the problem is around here.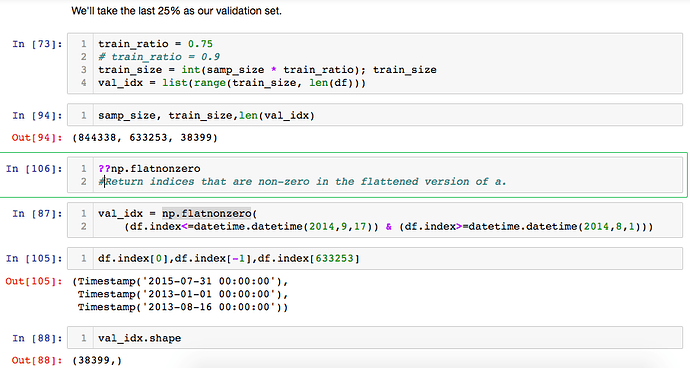 In particular, what is this code doing?
val_idx = np.flatnonzero(
(df.index<=datetime.datetime(2014,9,17)) & (df.index>=datetime.datetime(2014,8,1)))

I thought it was breaking off the validation set and removing the attached values we were estimating. Afterall, val_idx is as long as validation set above. However, the dates did not correspond to val_idx setup a bit earlier. It's like a slice from the middle is cut out.