Hi, I am having trouble with normalizing the feature importance.
Here is the difference in RMSE between the "shuffled" column and the "original" column: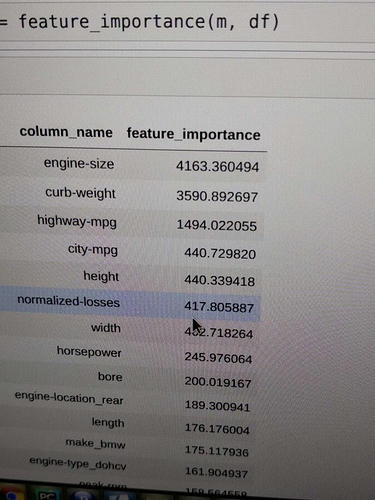 After normalizing it from 0 to 1, I get:
where fi (bottom) is the feature importance from sklearn and fi2 (top) is the one I did myself. It's somewhat similar but the numbers are a bit off.
Any pointers on what I could be doing wrong? My method of normalizing right now is just dividing by the sum of the feature importances.
Thanks!