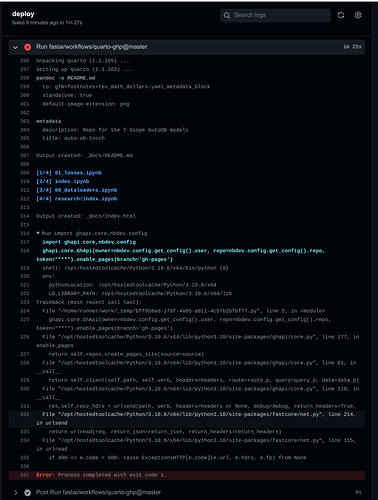 One of my CI Github Actions is failing. I am using a private repo which does not allow hosting on GitHub Pages.
I was trying to debug why its failing and it seems that it fails after calling this code:
 import ghapi.core,nbdev.config
  ghapi.core.GhApi(owner=nbdev.config.get_config().user, repo=nbdev.config.get_config().repo, token="***").enable_pages(branch='gh-pages')

with the error stack trace as indicated on the screenshot attached.
I wanted to know if there's any other way to fix this or why its failing before I delete that workflow since I won't be using it that much
I have also followed the steps outlined here: nbdev - End-to-end walkthrough