I have built a text classifier using the approach taken for IMDB in the MOOC. I updated fastai today and found some changes to language_model_learner. If I understood correctly the API now requires arch to be defined which then (for AWD_LSTM at least) pulls in pre-trained weights as default.
I updated my code to reflect the change:
learn_lm = language_model_learner(data_lm, AWD_LSTM, drop_mult=0.3)

Running learn.lr_find seemed to give similar results to that I got in the past.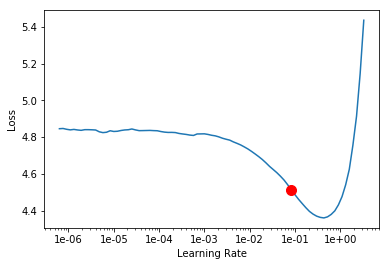 However, when I start to train (I have tried different lr) I don't seem to get any improvement in accuracy at all. Previously, I could train final layers (i.e. prior to unfreezing) for around 15 epochs and see significant improvement.
learn_lm.fit_one_cycle(5, 1e-1, moms=(0.8,0.7))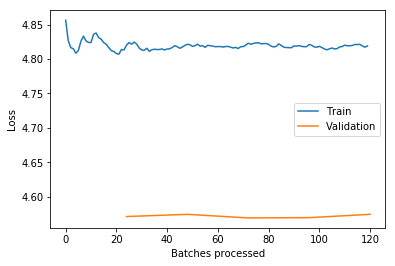 Has anyone else seen issues with this latest release ? Am I missing something in these changes ? The predictions I am getting via the language model are now quite poor whereas I was getting sensible output (in context of my data) with the previous release.