Thanks for the clarification.
but i was hoping that i can use 10% if training for validation and leave test data intact for TTA after training. I never thought that it will take randomly from training and testing set combined. it has not been clarified in the docs either.
Conceptually validation data should be kept separated from testing set (as well as testing set). and in many ML packages validation percentage are partitioned from training set only, not training and testing set combined.
if validation_pct is being taken from training and testing combined then any statistics calculated on testing set at the end are biased.
here in fastai if we indicated testing set separately still valid_pct is being taken from both: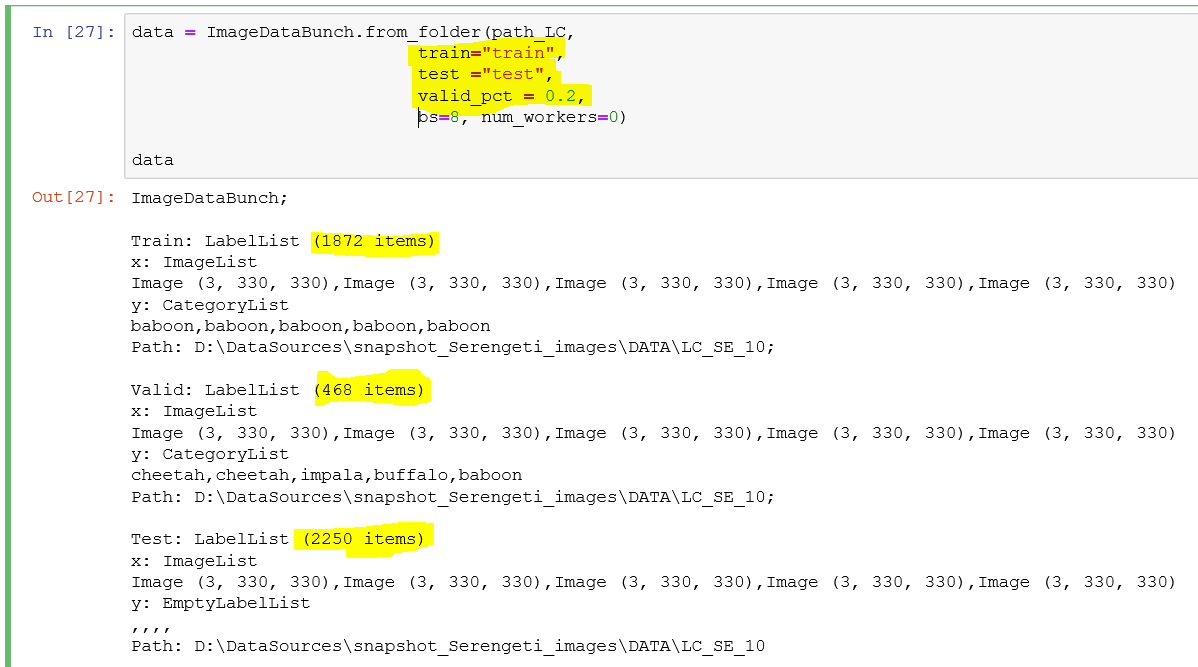 So to be clear my question would be how we can have valid_pct partitioned only from training test and not testing set, so we can have an unbiased conclusion on results of prediction on testing set?