Hi all,
I have a question about Training Loss, Validation Loss and Error Rate from my training. I am new to Deep Learning and just want to make sure I am understanding this correctly.
Epoch #9 looks to have the lowest error rate, however, the validation loss is much higher than the training loss. Does it mean the model is overfitting?
Is Epoch #1 the best model to pick?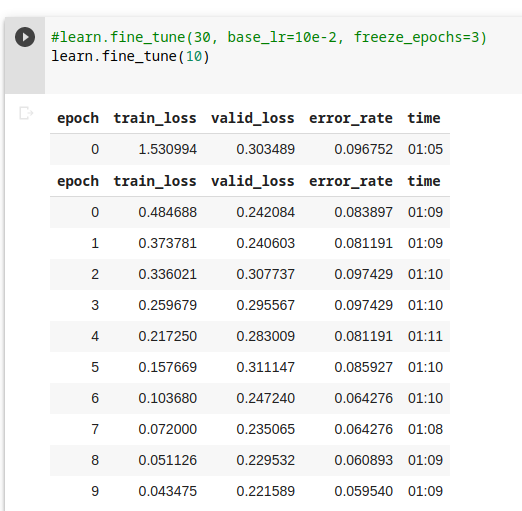 Thanks,
Brian