Hi,
I'm having a bit of trouble understanding what I'm doing wrong.
As part of the part1 course, I'd like to train a model so it can classify if the long edges of a rectangle are parallel.
I create these pictures with Pillow, thus I know which rectangles have parallel edges (within threshold) and save them in a folder and like the cats and dogs notebook I put the labels in the filename.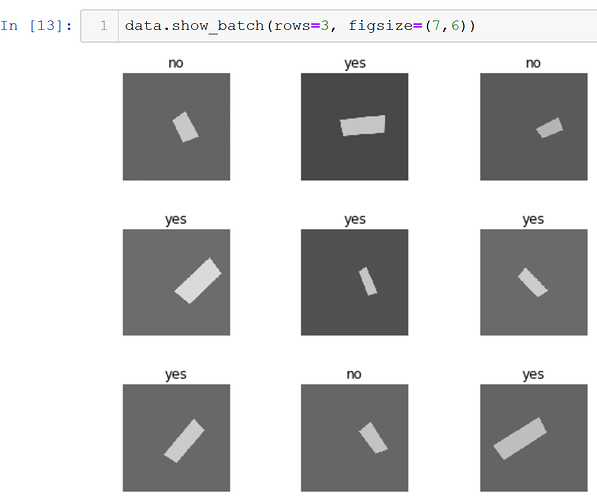 No matter what I try, i will almost always get a plot after learn. lr_find() like so: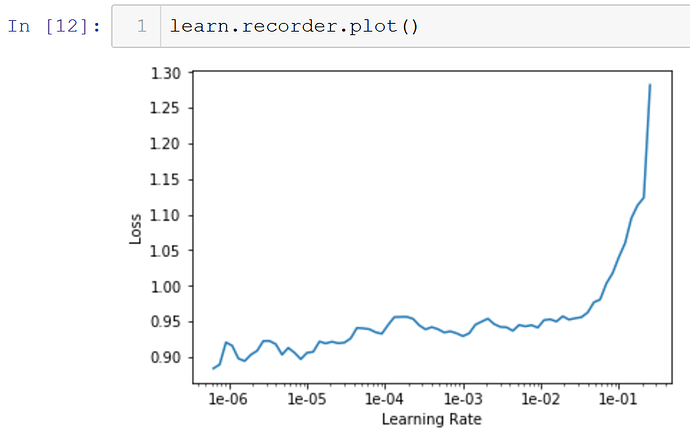 Then fitting one cycle will give me error rates at about 50%… I've tried different things, colouring, png's, jpeg, greyscale png. 4000 images, 16000 images and today I let the pc chug and I made 100.000 images. No change.
The only different shaped plot (starting out high left at a very low lr, valley in the middle, and going up at the right side (high lr)) I got were when I ran the cells in the notebook while pictures got copied from a shared disk to my local disk. I got around 50.000 images then. Error rates were pretty low then, like 0.06
But I can not reproduce this result.
I think I'm missing a simple thing here. Any thoughts?
Thanks,
Bas