I have an ubuntu server with Deep Learning setup and accessible in home network. I need to work on it remotely, e.g, from a friend's home. I tried the following:
Added a port forwarding rule in my router (D-Link DIR-650L) and restarted the router

Went to http://canyouseeme.org/ and tried the port 22. Shows error.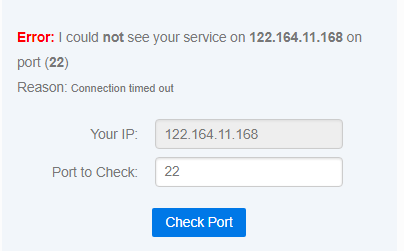 Could someone help me?