One of the training images from Kaggle Dogs vs Cats redux, namely dog.5604.jpg, though has a label of "dog", the image actually is just a text "camera shy" (i.e. not a dog)
This is what dog.5604.jpg looks like: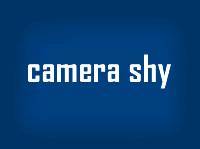 I wasn't expecting Kaggle training dataset to have abnormal observations like this? Or does Kaggle require us to manually check and remove incorrectly labeled images?