Hi,
I am trying to apply custom logic on a image after a image is loaded. I tried to use after_open parameter of the ImageList but it does not do anything:
def after_open(img):
    print(type(img))
    raise Exception('Hello')

src = ImageList.from_df(train_df, '.', cols='id_code', folder='./512/', suffix='.png', after_open=after_open)
src = src.split_by_rand_pct(0.1)
src = src.label_from_df(cols='diagnosis')
src = src.add_test_folder(DATA_PATH/'test_images')
data = src.transform(size=256).databunch(bs=4, num_workers=0).normalize(imagenet_stats)
data.show_batch()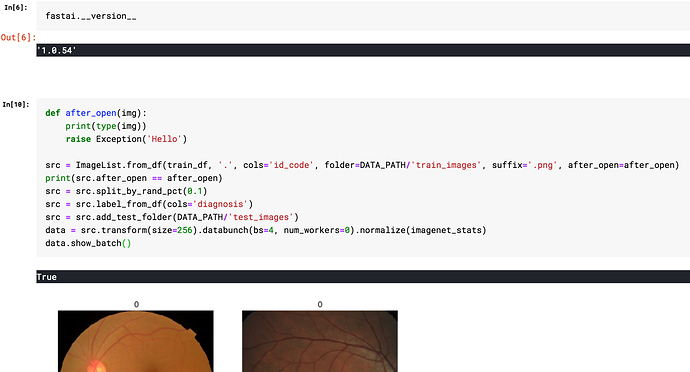 Is anyone had a similar issue?